Mind of an Entertainment Junkie
Arielle | ♀ | 24 | ♈ | Texas
everyone has something to say about... well everything. This is a look into how my mind consumes & basically becomes obsessed with everything that interest me in the world that is, entertainment.
Gryffindor|Hufflepuff. Vampire. Hunter: Profound Bond. Downworlder: Warlock. Cabin 6. Dauntless. District 6. House Targaryen. Earthbender. Fallen Angel. Amor Deliria Nervosa Infected. Consulting Detective. Broad City Chic.
This is NOT a spoiler free blog just FYI.
AO3 bookmarks = ficrec list.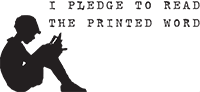 Be bold and mighty forces will come to your aid.
Basil King
tinyflowers reblogged this from mindofanentertainmentjunkie
tinyflowers likes this
mindofanentertainmentjunkie posted this