Mind of an Entertainment Junkie
Arielle | ♀ | 24 | ♈ | Texas
everyone has something to say about... well everything. This is a look into how my mind takes in all that entertains me in the entertainment community.
Gryffindor|Hufflepuff. Vampire. Hunter: Profound Bond. Downworlder: Warlock. Cabin 6. Dauntless. District 6. House Targaryen. Earthbender. Fallen Angel. Amor Deliria Nervosa Infected. Consulting Detective. Broad City Chic.
This is NOT a spoiler free blog so heed with caution!
Use that ask button, its there for a reason!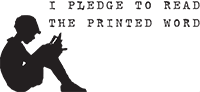 "Be bold and mighty forces will come to your aid."
Basil King